Harry Potter Coding Kit
Kano Harry Potter Coding Kit
Build a wand. Learn to code. Make magic.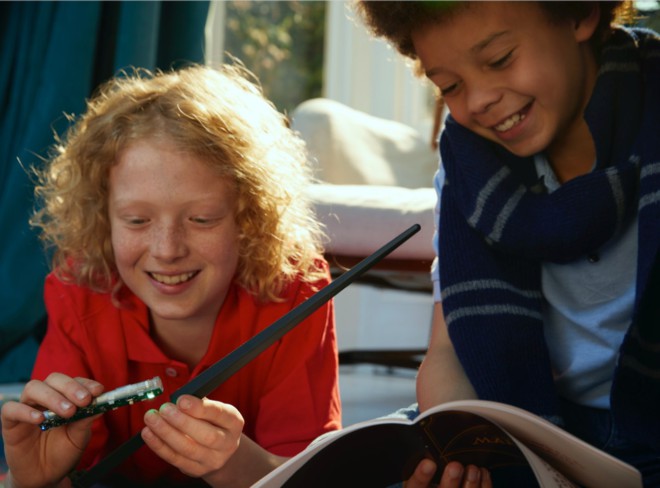 Build a wand
Open the box, pull out the pieces. Follow the simple steps, connect the parts, build a coding wand, and learn how it works.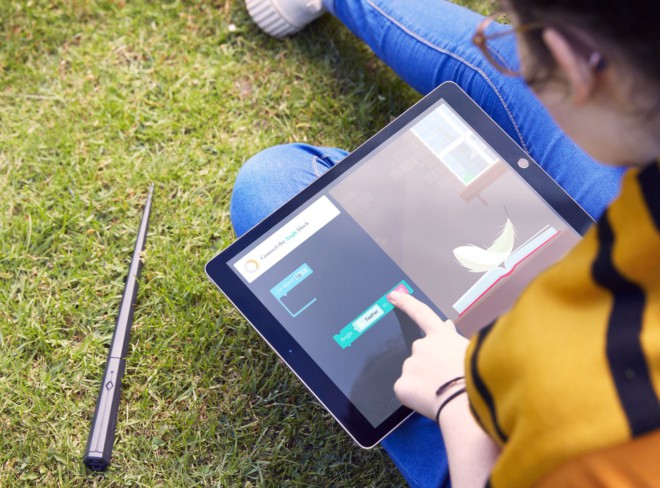 Learn to code
70+ step-by-step challenges show you how. Connect code blocks, see the JavaScript. Learn about loops, logic, and variables.
Make magic
Wave the coding wand and see instant effects on screen. Add an iconic Wizarding World spell motion to make fire flow, pumpkins grow, feathers fly, goblets multiply, paint pictures, compose music, and more.
Endless play
Make your own unique magical creations. Be inspired, and share with the Kano World community. See the code behind any creation, then tweak it to make something new. There's no end to what you can make.
Build a coding wand
Follow the simple steps

Learn to code
with 70+ step-by-step challenges

Make magic
with a wave and a twirl

Play on tablet & computer
iOS, Android, Mac & PC
What's in the kit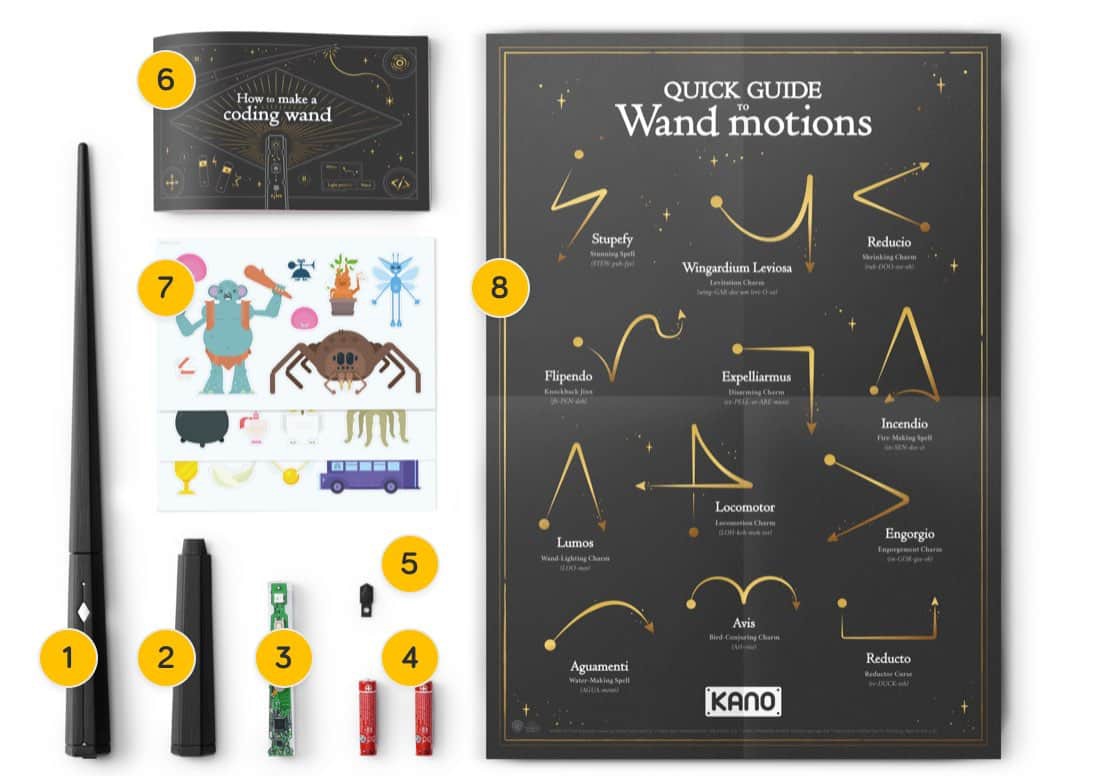 For flicking and swishing
9 axis, RGB LED and rumble
Up to 6 hours of constant motion